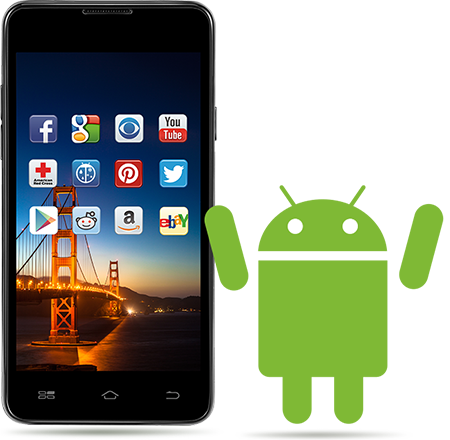 FREE SMARTPHONE



CA LifeLine
Min: Unlimited
Text: Unlimited
Data: 6 GB
Every Month
Eligibility for
California Residents
California residents are eligible to receive Access Wireless LifeLine service if they have a household income which meets the California income requirements for federal poverty level or participate in one of the following public assistance programs:
Medicaid/Medi-Cal
Low Income Home Energy Assistance Program (LIHEAP)
Supplemental Security Income (SSI)
Federal Public Housing Assistance or Section 8
CalFresh, Food Stamps or Supplemental Nutrition Assistance Program (SNAP)
Women, Infants and Children Program (WIC)
National School Lunch Program (NSL)
Temporary Assistance for Needy Families (TANF)

California Work Opportunity and Responsibility to Kids (CalWORKs)
Stanislaus County Work Opportunity and Responsibility to Kids (StanWORKs)
Welfare-to-Work (WTW)
Greater Avenues for Independence (GAIN)

Tribal TANF
Bureau of Indian Affairs General Assistance
Head Start Income Eligible (Tribal Only)
Food Distribution Program on Indian Reservations
Federal Veterans and Survivors Pension Benefit Program
Income-Based Qualification: Qualify if your household's total annual gross income is at or less than these annual income limits:
Household Size
Annual Income Limits
1-2
$32,500

3

$37,700
4
$45,900
Each Additional Member
$8,200

Effective June 1, 2023 to May 31, 2024
Access Wireless Rate Plans
The California LifeLine Program requires a consumer who submits an enrollment request to receive the California LifeLine discounts for cell phone service to wait 24 hours to submit another enrollment request. You CANNOT have multiple enrollment requests for the California LifeLine discounts for cell phone service going at the same time. The 24 hour enrollment freeze ends when either 1) the California LifeLine Administrator sends the final eligibility decision, 2) the enrollment request is cancelled, or 3) the 24 hours have passed since the enrollment request, whichever occurs first. After the 24 hour enrollment freeze, you may then submit another enrollment request for the California LifeLine discounts for cell phone service, as applicable. You can independently cancel an enrollment request by contacting the California LifeLine Administrator by phone at 877-858-7463 or going to Check Your Status at www.californialifeline.com. The cell phone company can also cancel an enrollment request.
You MAY cancel your phone service or switch phone companies at any time. To learn more, go to Program Guidelines at www.californialifeline.com.

This i-wireless LLC d/b/a Access Wireless offering is a California LifeLine-supported service. Only eligible consumers may enroll in the program and proof of eligibility is required for enrollment. This program is limited to one benefit per household, consisting of either wireline or wireless service. A household is defined, for the purposes of the LifeLine program, as any individual or group of individuals who live together at the same address and share income and expenses. LifeLine service is non-transferable. Violation of the one-per-household rule constitutes a violation of the FCC rules and will result in the customer's de-enrollment from the LifeLine program. LifeLine is a government-assistance program and consumers who willfully make false statements in order to obtain the benefit can be punished by fine or imprisonment, or can be barred from the program. Coverage limitations such as weather, terrain, signal strength, and/or service outages may affect wireless phone service, quality or access to E-911 and or 911 in the event of an emergency. By removing your wireless cell phone from a residence that does not have other phone services, residents may not have a way to make 911 calls during an emergency
When you apply for California LifeLine Service, you will be given the allotment of minutes, text messages, and data provided by your rate plan. When i-wireless receives notification from the California LifeLine Administrator regarding approval of your California LifeLine application, the company will notify you. Activation fee will be reimbursed by the California LifeLine program up to twice annually only for customers either (1) establishing California LifeLine service for the first time, or (2) switching from one California LifeLine telephone service provider to Access Wireless. When customers apply for Access Wireless service, the Company will apply a company-funded credit to the customer's account and the customer will not have to pay any portion of the activation fee for which California LifeLine Program reimbursement is not available. If you are denied the California LifeLine benefit, Access Wireless will change your service to a prepaid service plan, and you will have the option of discontinuing use of the phone or purchasing additional i-wireless airtime and selecting an available i-wireless prepaid retail plan.
Free phone is provided by Access Wireless in accordance with its Handset Policy. Phone model may vary based on inventory availability and is at the discretion of i-wireless LLC. Access Wireless network services are provided on the Nationwide Sprint Network. Sprint is a trademark of Sprint Nextel. Android is a trademark of Google Inc.
Affordable Connectivity Program (ACP):
The ACP is a government benefit program operated by the Federal Communications Commission (FCC) that provides discounts on monthly broadband Internet access service and certain connected devices. The ACP monthly service and device discounts are non-transferrable. An eligible household is limited to one monthly service discount and one device discount. Only one per household is eligible for the ACP program. Eligibility for the ACP will be determined by the National Verifier, administered by the Universal Service Administrative Company (USAC). ACP discounts can be applied to any available Access Wireless service plans. Our standard Terms and Conditions, including the Acceptable Use Policy, apply. ACP benefits may be obtained from any participating provider of your choosing and your monthly service benefit may be transferred to another provider at any time.
Access Wireless will provide eligible households with unlimited voice and unlimited data. Unlimited data includes a fixed amount at high speed. "High Speed" means maximum available network speeds. After monthly allotted high speed data, remaining data provided at 256 kbps. Video typically streams in SD (480p). Lower speeds may affect audio and video streaming, access to certain websites and content, or use of available applications. Offers may vary by state and service may not be available in all areas. To see plan details, go to accesswireless.com/lifeline.